We build your applications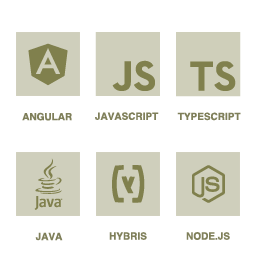 Our company employs only experienced software developers. But since some of them live and work in Eastern Europe, we can staff your project with a team of experts without charging you an arm and a leg. Our teams often include published authors highly regarded in the industry working along with yours or ours software engineers.
Our team augmentation service can range from bringing additional people on board to supplying a skill-set that does not currently exist in your team.
One team of our highly-skilled developers is specializing in a creation of multichannel E-commerce applications based on
Hybris Multichannel Suite
. Below is a summary of what our Hybris team can do:
– Modification of Hybris Multi Channel Suite based on the customer's needs
– Development of the new custom modules and extensions
– Development of B2B and B2C applications
– Creation of the high volume solutions based on the Hybris platform
– Development of the strategies for fault tolerance and high availability
– Add the full text search support based on SOLR
– Develop dynamic user interfaces based on the Hybris CMS and Spring MVC
– Integration with social networks
– Integration with variety of payment systems
– Securing Hybris ecommerce applications (roles, ACL, SSO)
– Integration with warehousing systems
o Design and Configuration of ETL prosesses
o Develop strategies for data archiving
o Monitoring
– Development of the solutions of any complexity based on Hybris Cockpit
o Development of individual Cockpit solutions
o Optimization of the order distribution
o Statistics and reporting
– Development of the solutions for the dynamic change of site content to user needs
– Feedback gathering and analysis